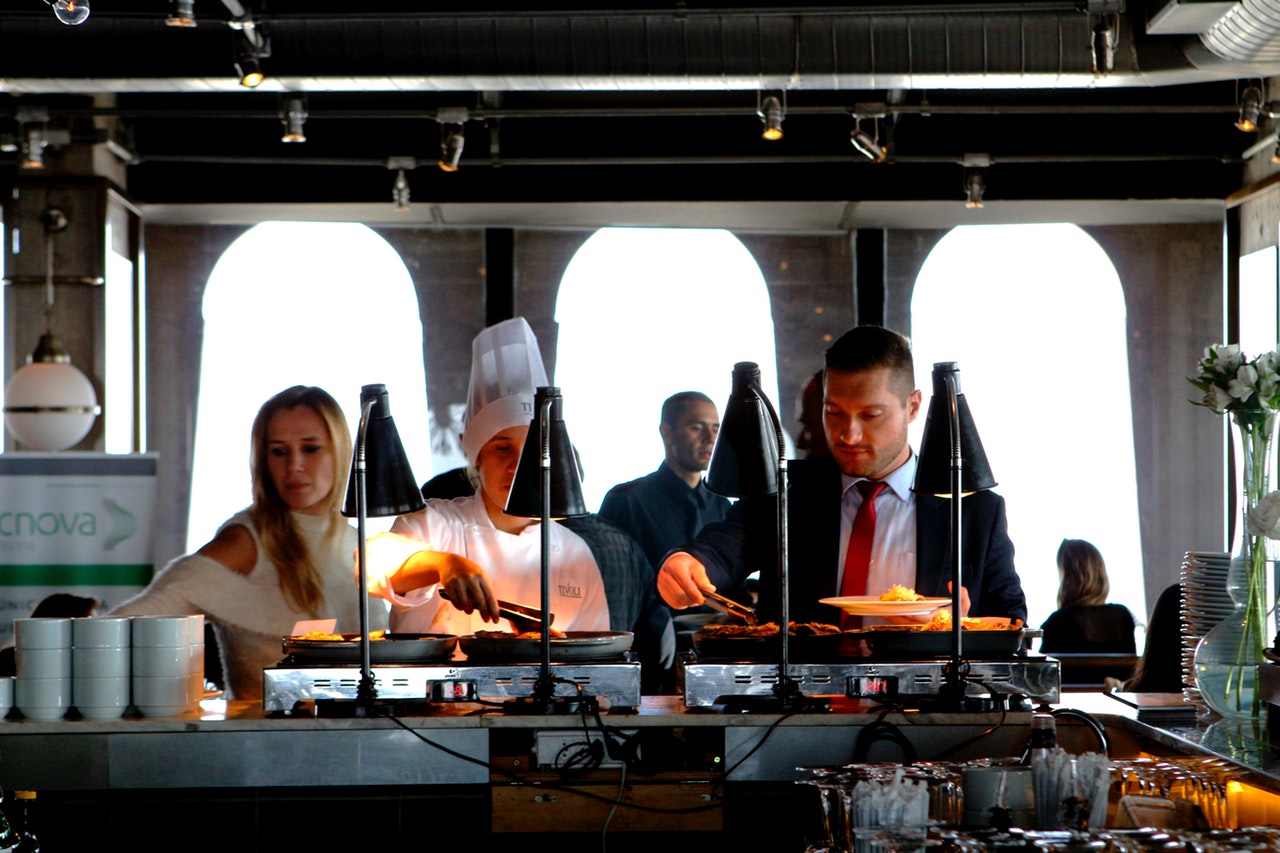 Buffets
Buffet style restaurants are popular, mainly in North America, as this style is more of a North American style of eating. There are different styles or types of buffet, but ultimately the concept involves a self serve style of eating with wide variety and selection and is often large, generous portions.
All you Can Eat
The name is relatively self explanatory. This type of buffet involves paying one flat rate per person and then having access to a variety of food and drink options, of which you are able to eat as much or as little of as you would like. The food you will see at all you can eat style restaurants will range from cold salad bars to hot, fresh carved meat and sides.
Cafeteria Buffet
This is often most popular in lunch restaurants and involves self serving plates of desired foot a
nd paying based on weight. This means you can get as much or as little as you would like, and there is a price per unit such as grams or ml, depending on the type of food.
Special occasion or event
For holidays and things like Mother's Day and Father's Day, Christmas, Easter and other holidays and special occasions, restaurants that typically have full menus, have buffet style menus.
Healthy Buffet
Typically, buffets are associated with unhealthy options, choices and overall food choices. This type of eating and this concept is being challenged as healthy buffets are an increasingly popular trend. The idea is that there are salad bars, smoothie bars, or other healthy serve and help yourself style bars and restaurants. These are increasing in popularity across the world. Often, these type of restaurants follow a pay-by-weight style format.