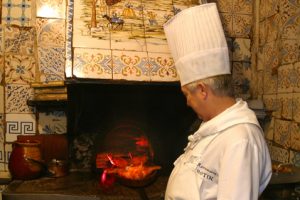 History of the Oldest Restaurant in the World
If you search for the oldest restaurant in the Guinness Book of World Records, you will be fascinated with the rich history around Botín in Calle de Cuchilleros, in Madrid, Spain. It was established in 1725 and is still in operation; attracting guests from different parts of the world who marvel at the restaurant's ability to keep most of its original details intact. It is located in central Madrid and is easy to access via public transport or taxi.
Botin Specialty
There has been a lot of media coverage about the food served at Botin. Recently, Forbes magazine listed it in third place among the top 10 classic restaurants in the world. It's main specialties include the lamb roasted in Castilian style and the finger licking suckling pig. The pig and lamb are slow roasted over the old oven fire. They also have a variety of soups and wine.
What You Should Know About Restaurante Botin
When Jean Botin, a French cook, and his Asturian wife arrived and settled where the restaurant is located, Botin's main intention was to work for a nobleman from Habsburg court. In 1725, their nephew opened a small inn at Calle Cuchilleros; beginning the story of the oldest restaurant in the world. The wooden oven they started with still exists and is in use. In the 20th century, the Botin restaurant was sold to the Gonzalez family who currently operate it. Currently, the restaurant is made of four floors built in Tavern style. Even though there have been many renovations on the restaurant, most of the main features remain untouched.
Visiting
The restaurant receives a lot of guests, especially during holiday season. They have a fully functional website where guests can book for a tour to explore the restaurant then sit down for a sumptuous meal.